Shipping Guide
HEXHER promises

free

shipping worldwide

!
For UK/European clients if the doll you bought is in stock, it will take 3 business days to deliver. We have UK local and Germany local warehouse.

(we can ship to the UK, Germany, France, Italy, Denmark, Nertherland, Sweden, Ireland, Finland, Austria, Poland, Belgium,Luxembourg, Spain, Portugal)

For United States, please allow 5 to 7 business days for assembling and shipping.
All our dolls are hand made and thoroughly tested for quality before shipping.
When shipped, you will be provided with the DPD,DHL,FedEx or UPS tracking code. All packaging is discreet, there are no labels, markings, or logos.
If you have any special requests, for instance, you want the product to be delivered on Saturdays or a particular time on weekdays, or you want to pick her up from the local UPS instead. Please leave a note during checkout. Typically, the UPS or FedEx will give you a call to receive your postage before the doll arrives at your door, then you can get it by yourself after telling local UPS to put your doll on the closest UPS center.
Shipping Partners
We are cooperating with DPD, DHL, FedEx or UPS. As soon as your doll is ready for shipping, we'll provide a tracking number so that you can estimate her arrival date and time.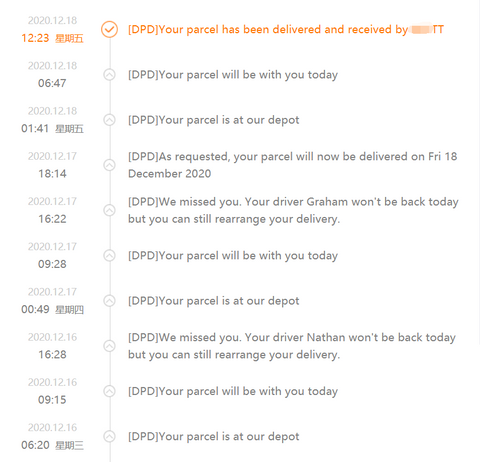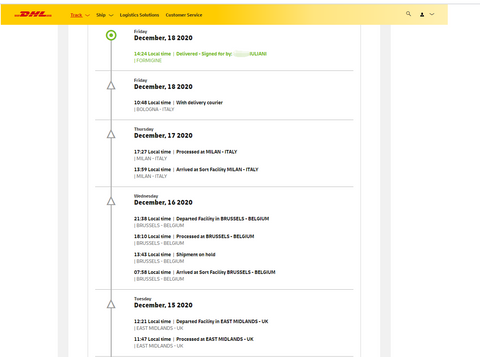 Discreet Packaging
Your privacy is our priority. For dolls, we declare the product as a mannequin to protect your privacy. Your doll will be packaged in a discreet & compact box without any words on it. No one knows what's in the box except you!